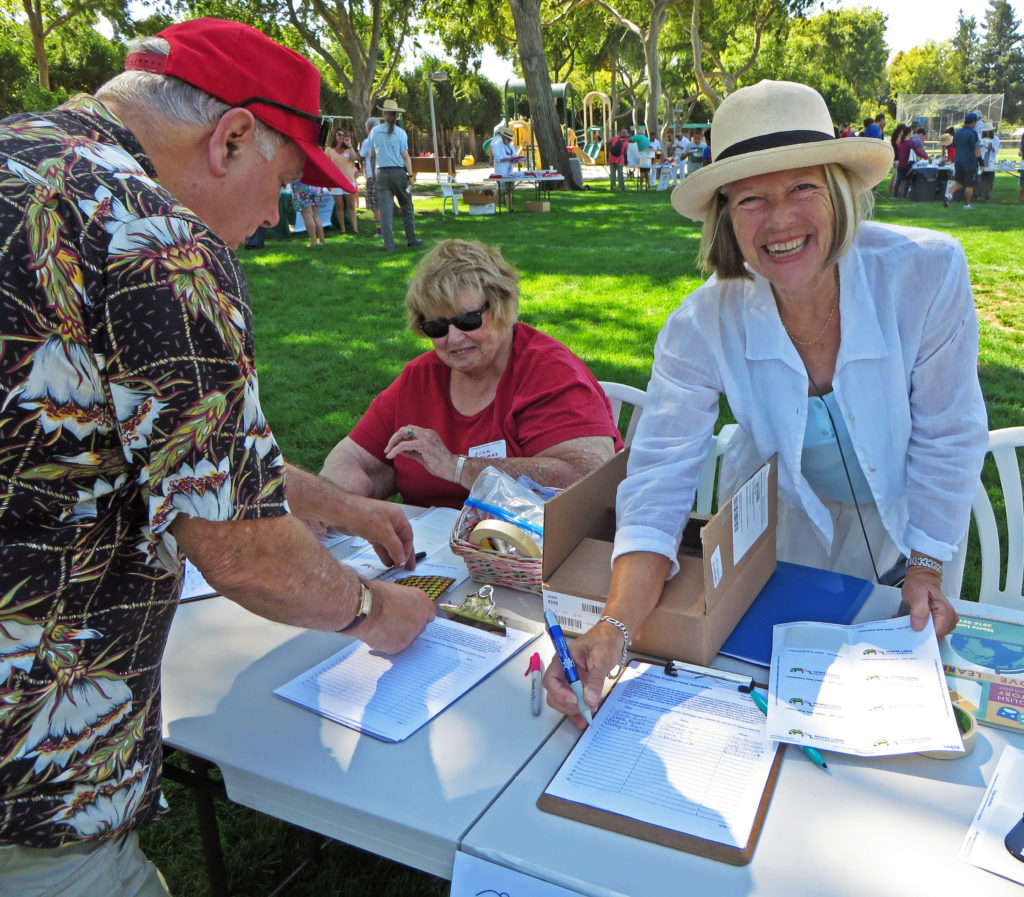 Carolyn Len and Maria Harnoto have served ice cream for many years. Linda Harvey (in back) offered toppings.
Linda Powers and Leslie Zeisler also helped serve ice cream.
Marty Pulvers sold tee shirts.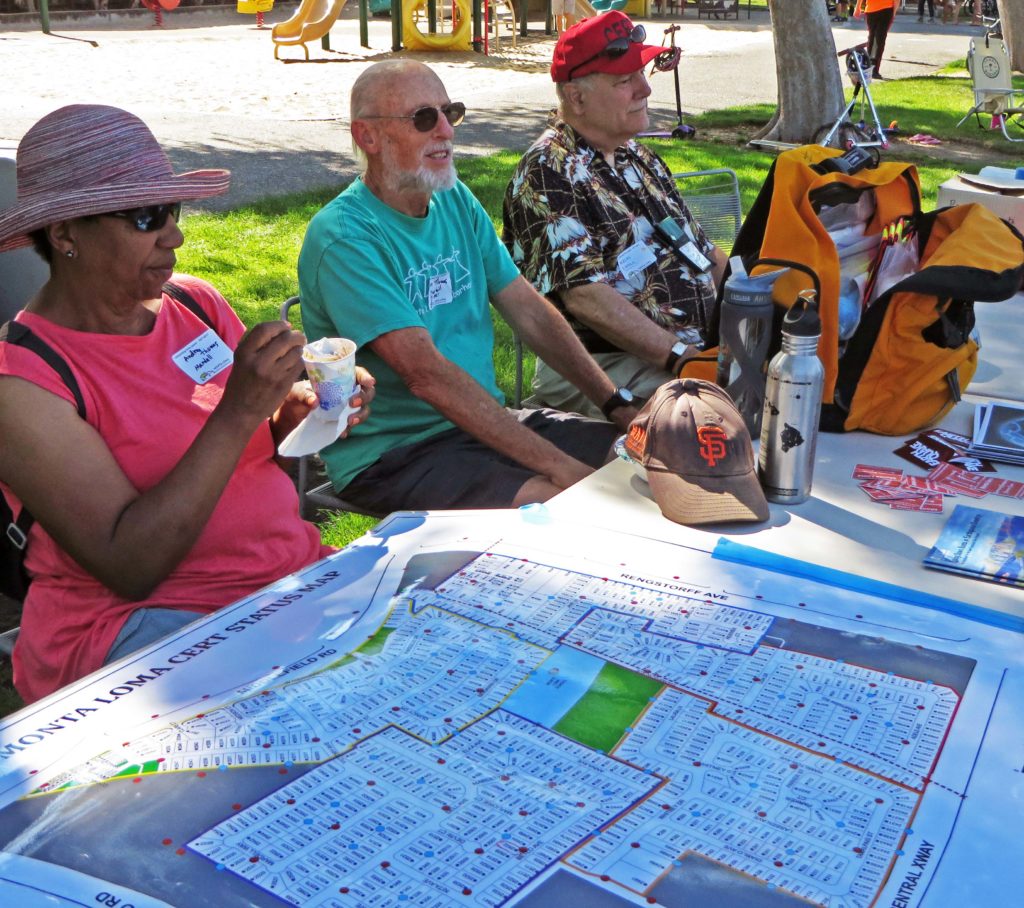 CERT members Andrea and John Thomas and Henry Chace were ready to share disaster-preparedness information and explain the neighborhood CERT map.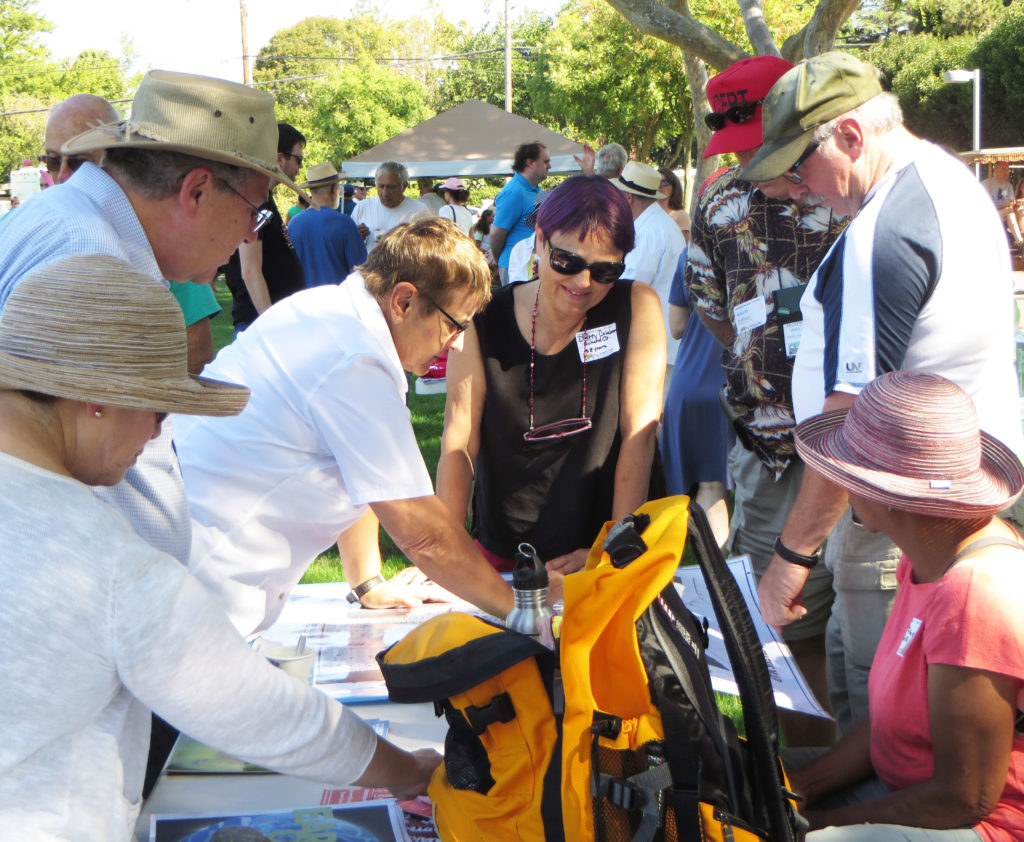 CERT members Henry Chace, Tim Slattery, and Andrea Thomas watched Donna Clarke and Dotty Calabrese study the map.
Grant Grundler drove the walking robot.
The bookmobile stayed the entire two hours and had many visitors.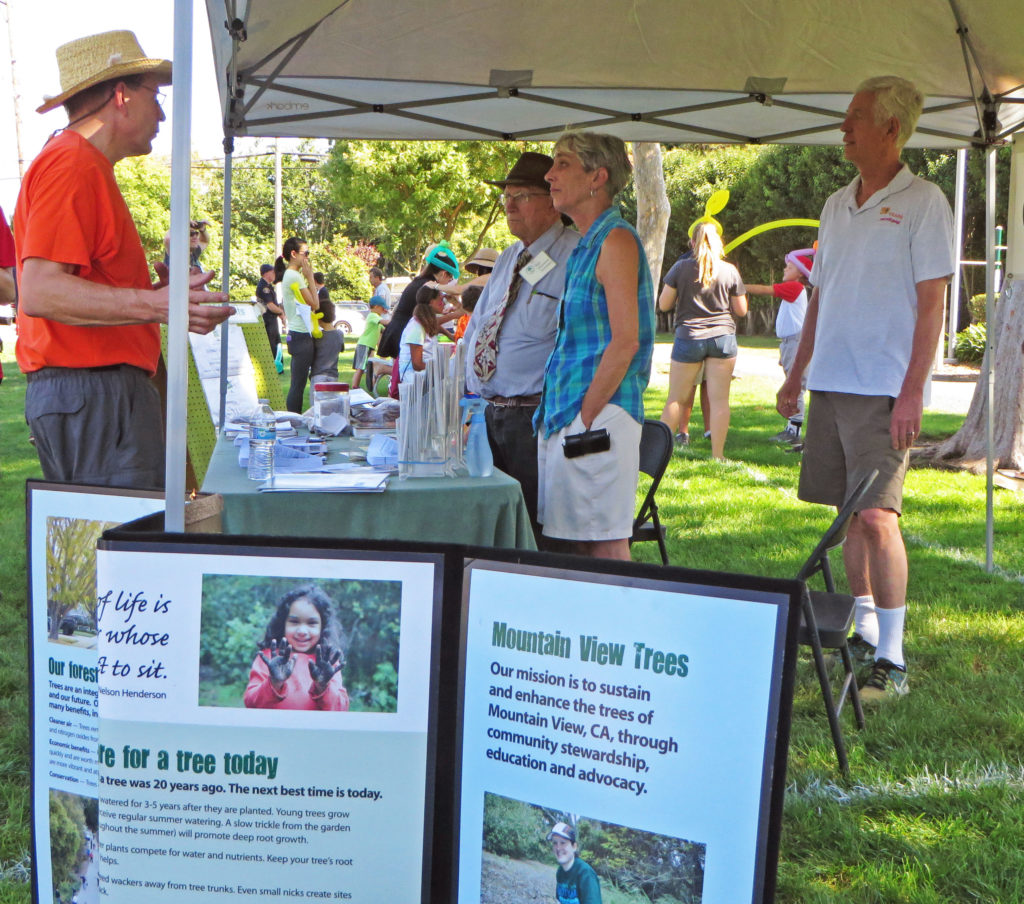 Alan Whitaker chatted with the Mountain View Trees members…
Invited guests included MV Police Chief Max Bosel …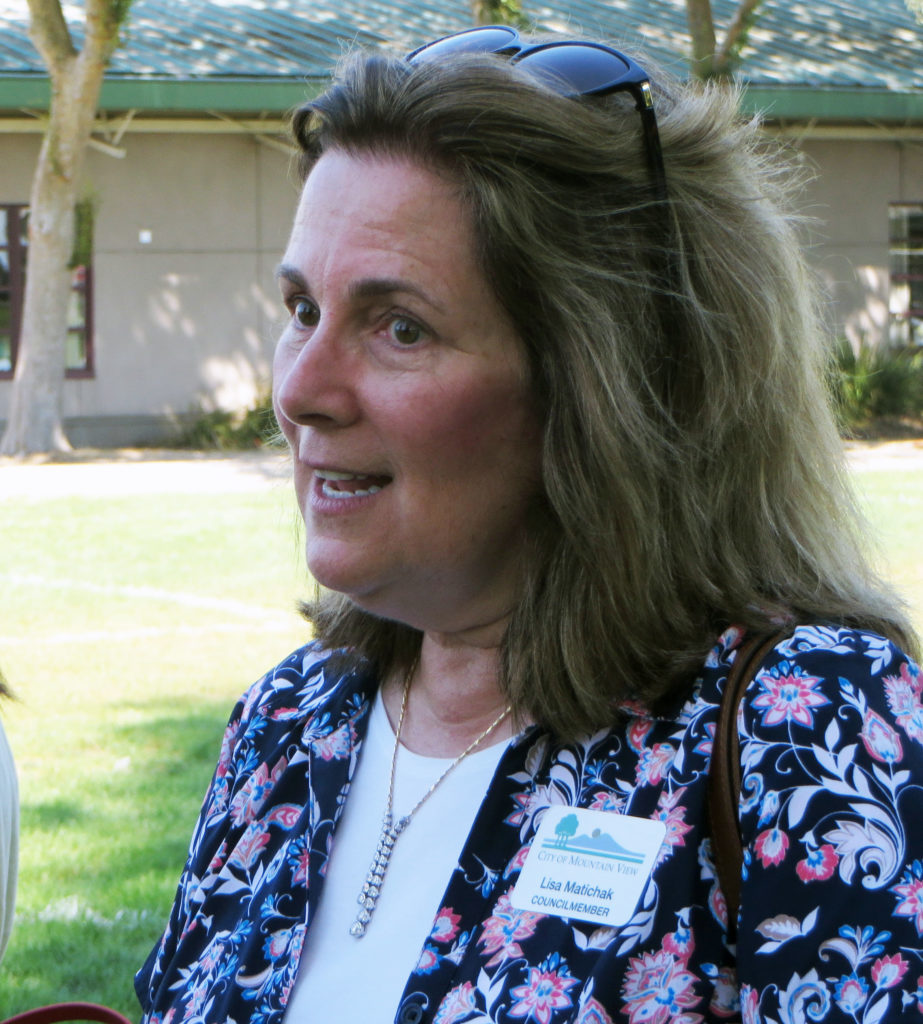 … and City Councilmember Lisa Matichak …
… and Monta Loma Elementary School Principal Gloria Higgins (center).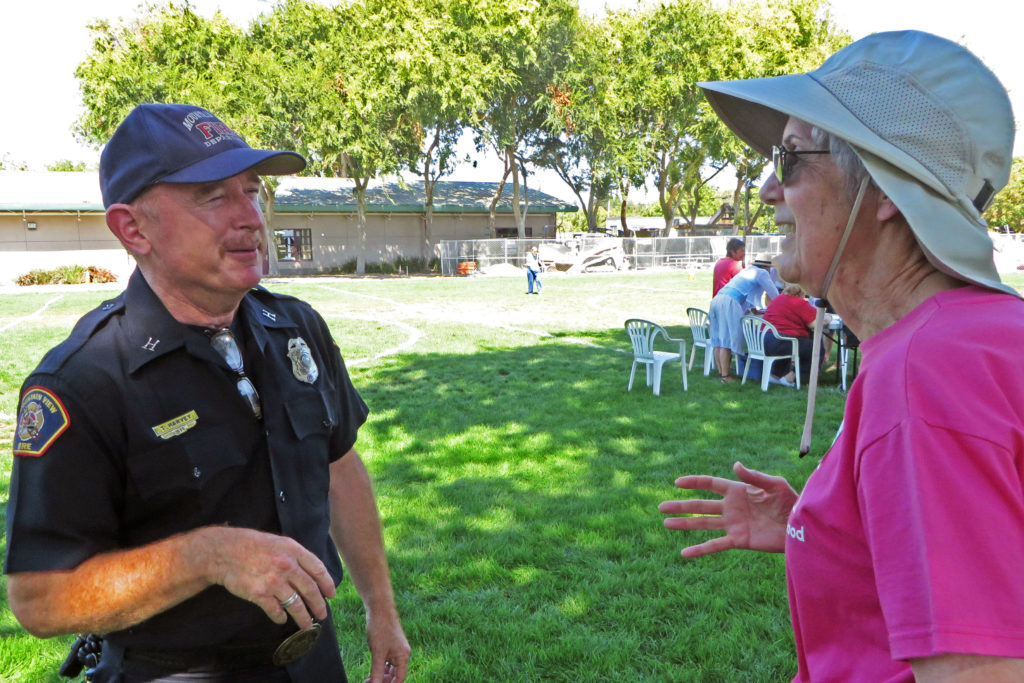 MV Fire Captain Tim Harvey made the arrangements for Engine Company 3 to visit the ICS.
The firefighters let the kids take a turn with the smaller hose.
The engine crew gave us a spectacular farewell.