Among the amenities of our neighborhood are the nine Little Free Libraries, which have proved very popular.  A map showing their locations, plus a seed library,  a jigsaw puzzle library in a cooler in Whitney Court, a poetry garden, and a free food pantry is here.
This one, on Jane Lane near Thompson Avenue, is a gift of Rebecca Chopra and Michelle Schaal, and erected with the help of Jeff Mills in September 2023.  It's intended for children's books.
This one, erected in April 2021 on Anna near Whitney, was designed and custom built by a friend of the Van Zandt family.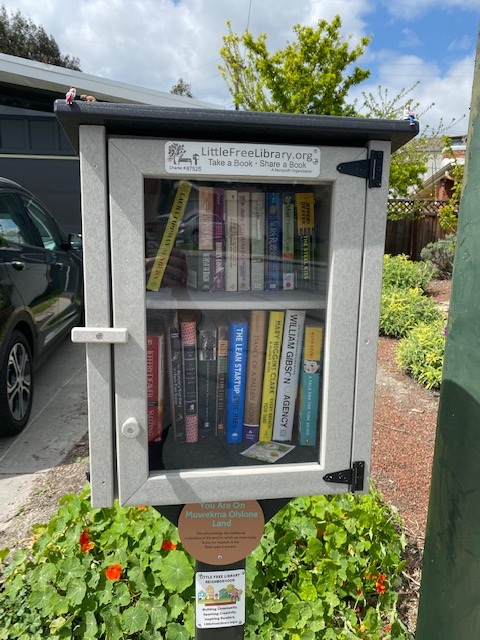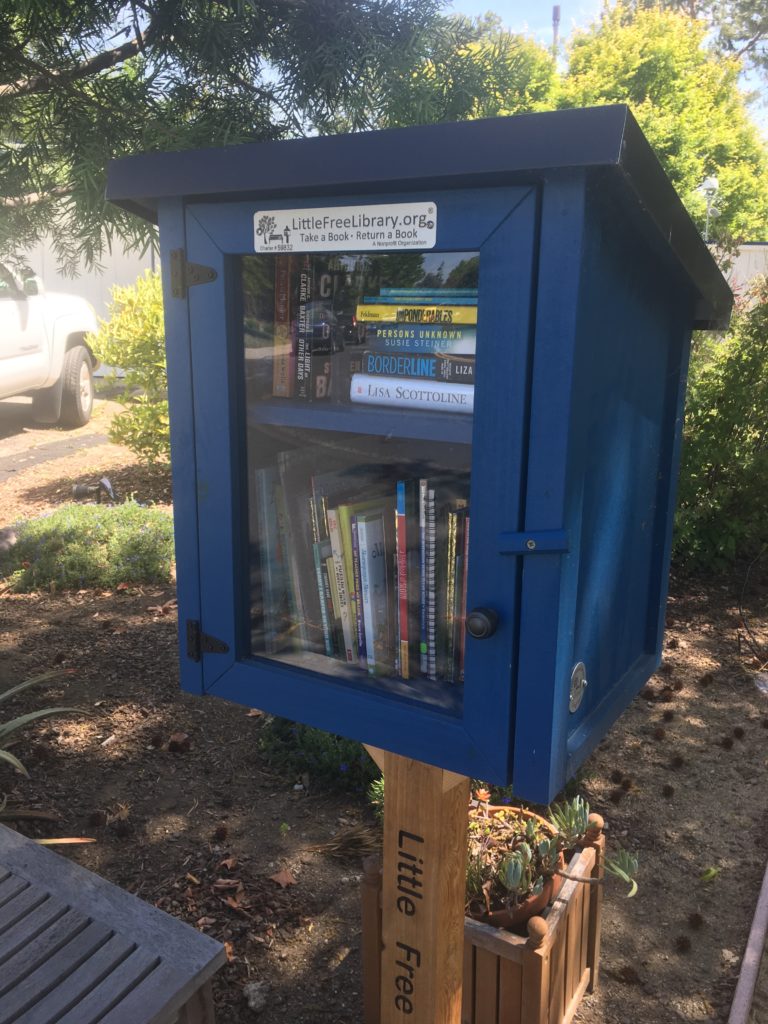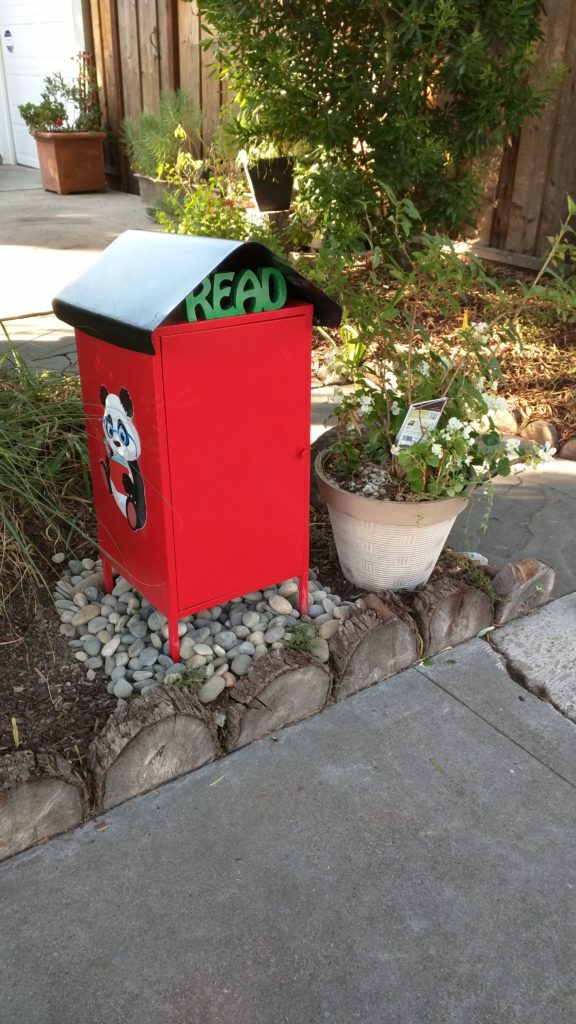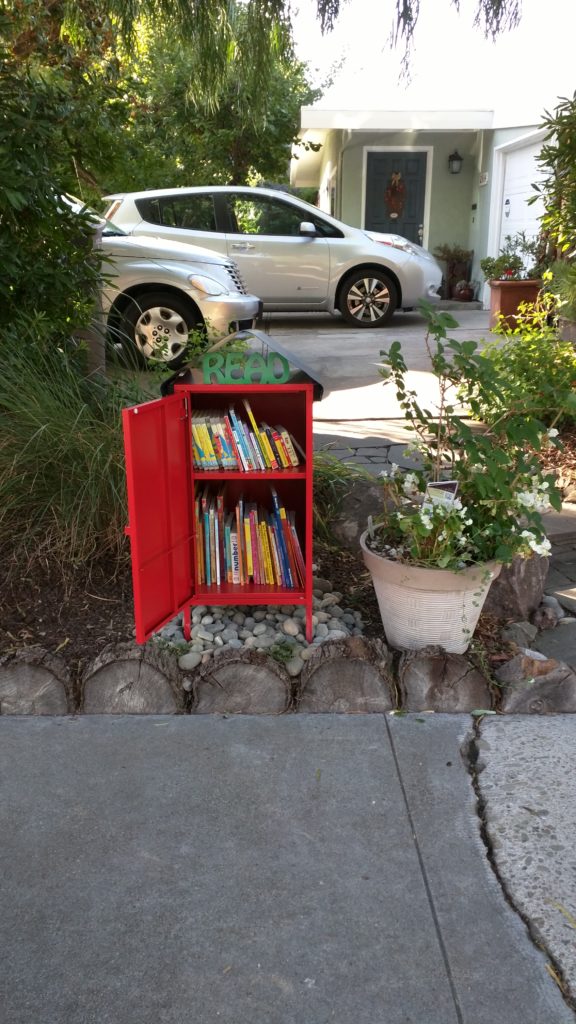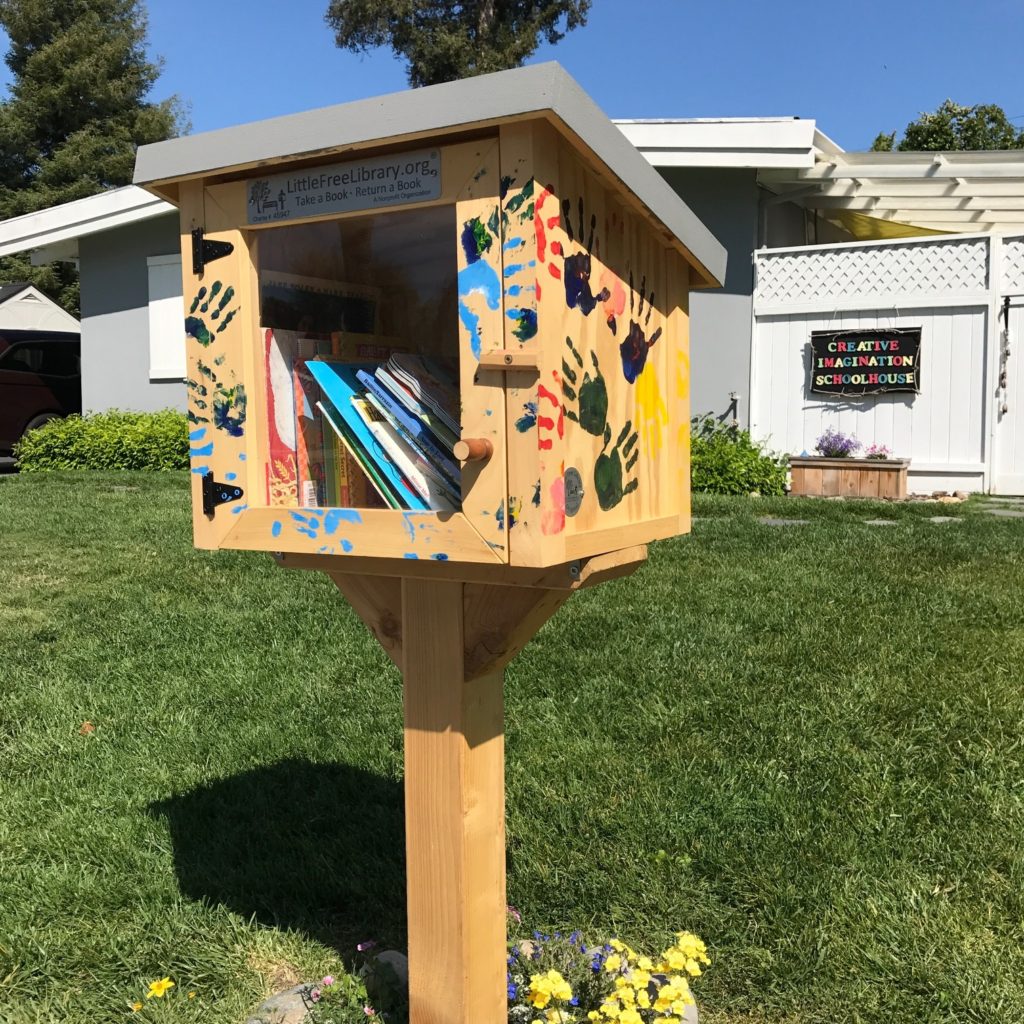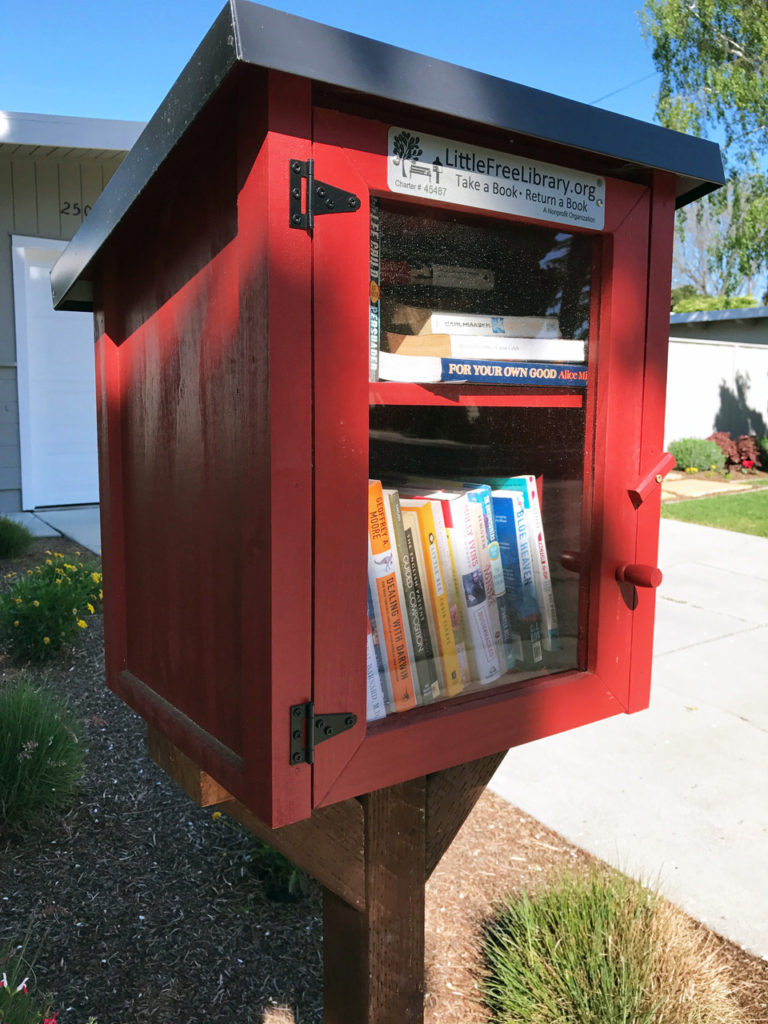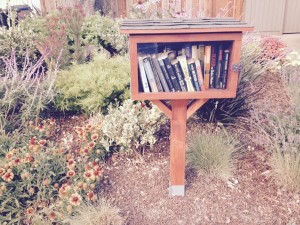 This one, in the 2400 block of Alvin, was built by the Whitson family in summer 2015.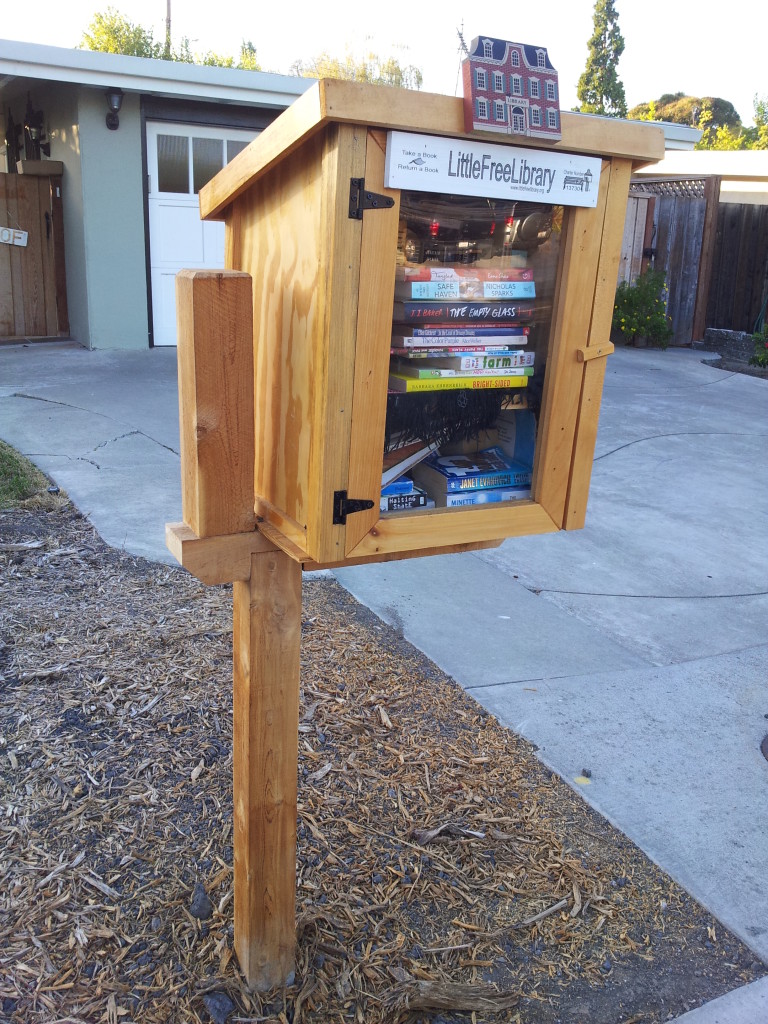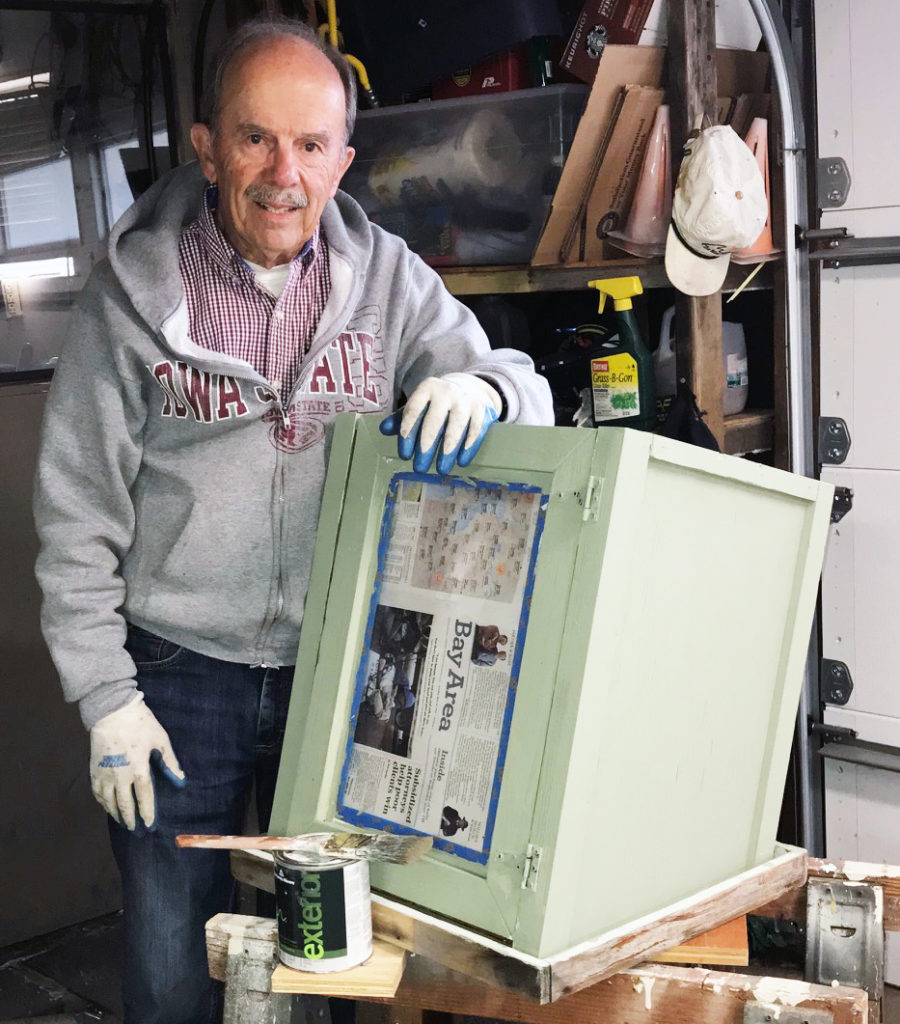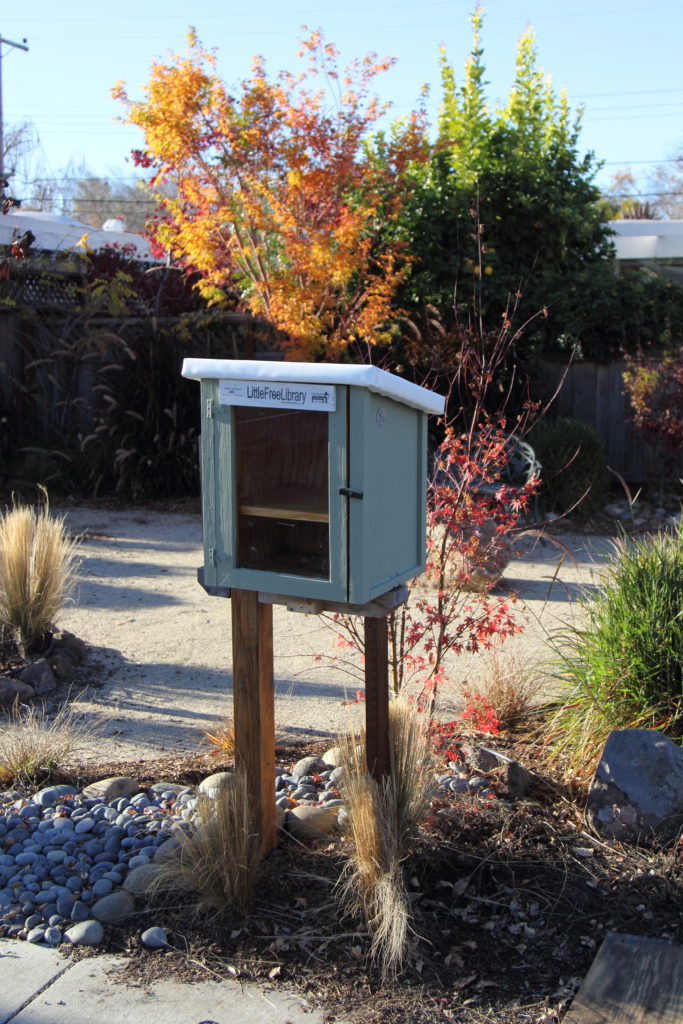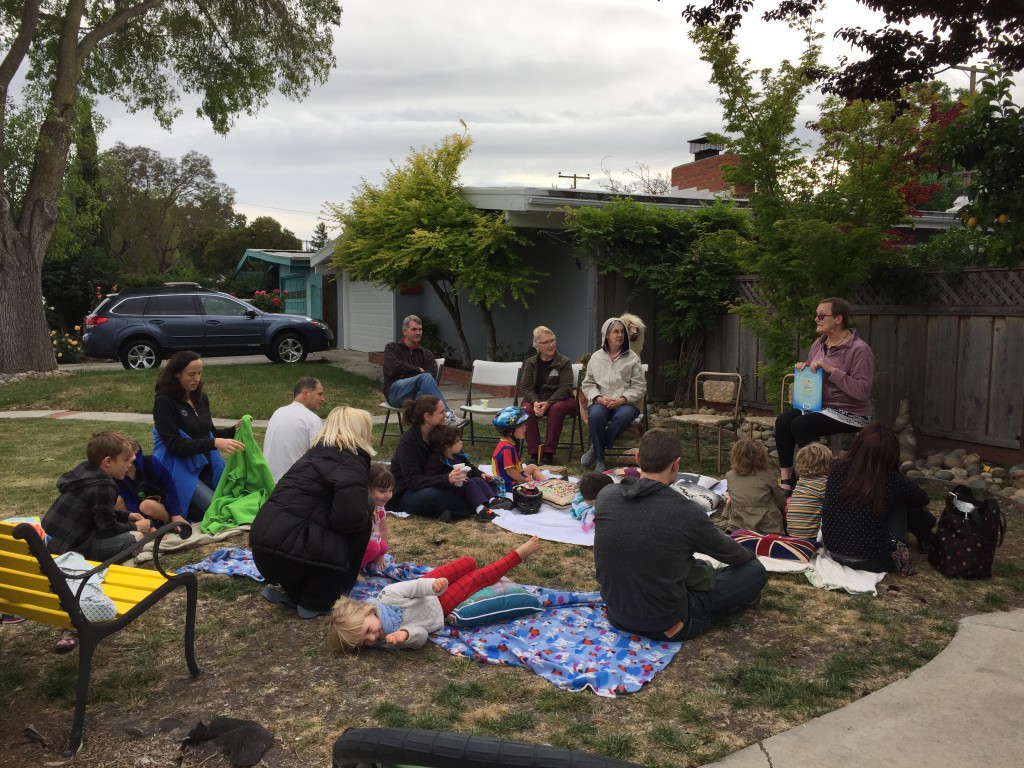 Alice's first story hour for children in 2015 attracted grandparents, too.
Even her full-size rocking llama listened attentively.
---
No longer here: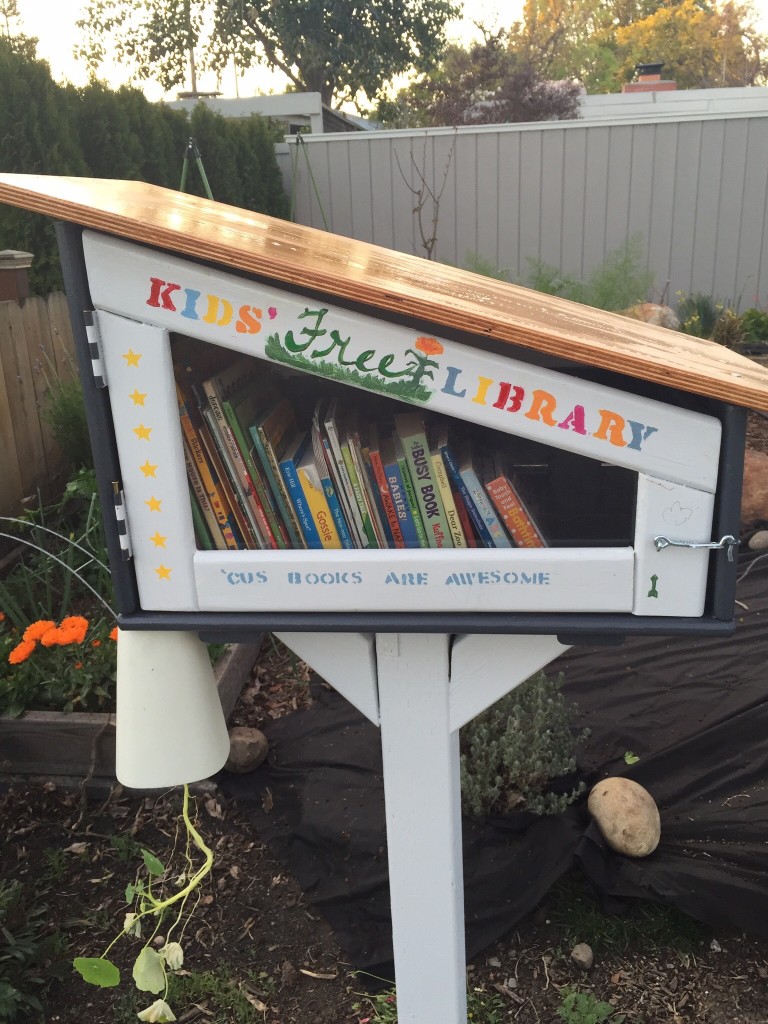 The Peifer-Brownfield family built a mid-century-modern Little Free Library
for children in the 100 block of Hamilton. It was their son's request for his fourth birthday. Unfortunately, it had to be dismantled after it was vandalized in Fall 2022.