Among the amenities of our neighborhood are seven Little Free Libraries, which have proved very popular.
If you'd like one at your home, go to littlefreelibrary.org for information. The city's Neighborhoods Committee has authorized the MLNA to partially pay for them from our city grant fund, so contact an MLNA board member if you are interested.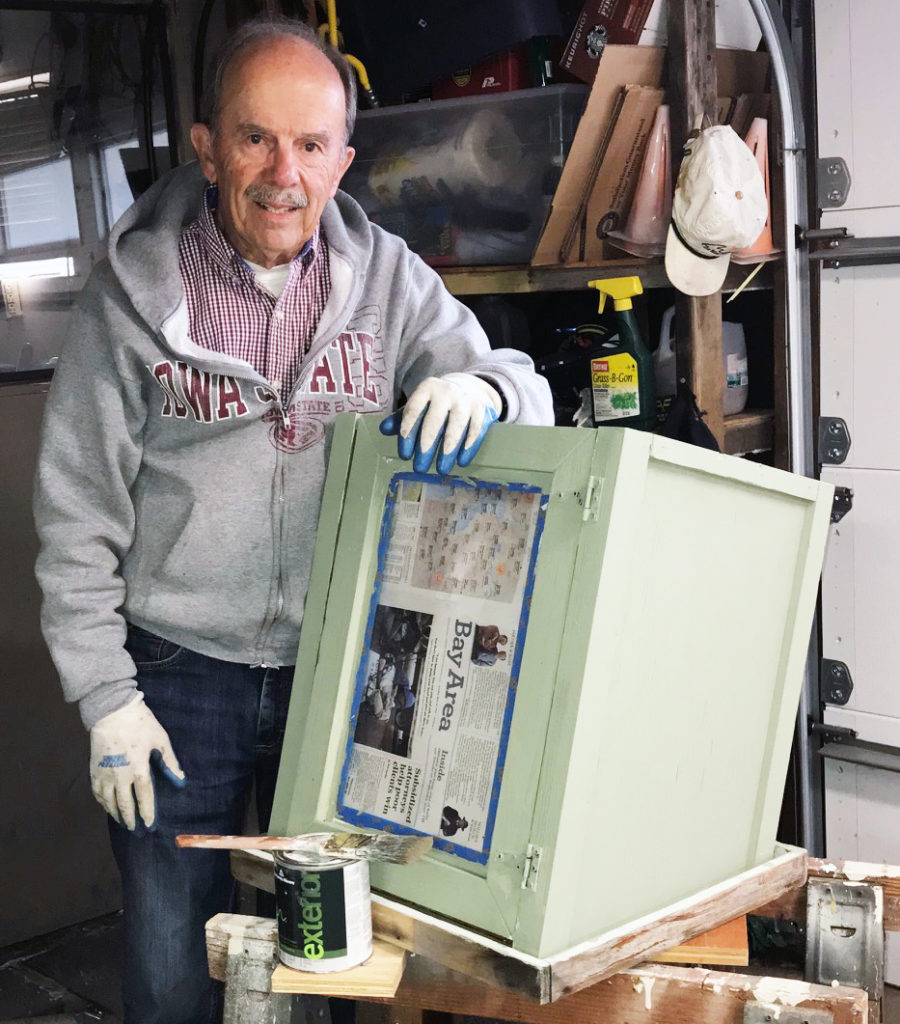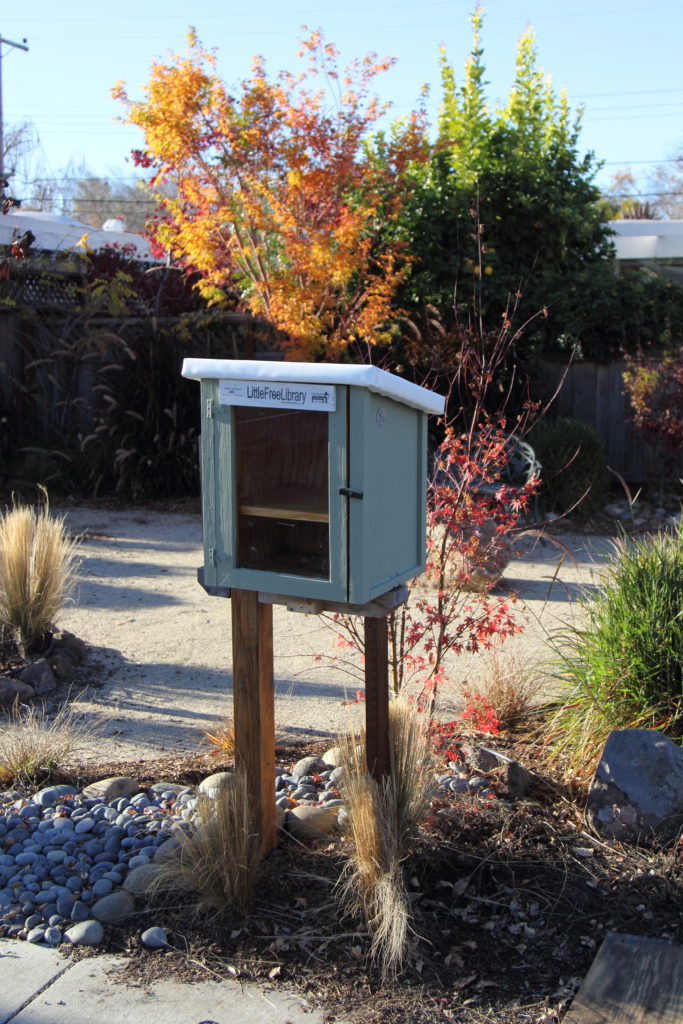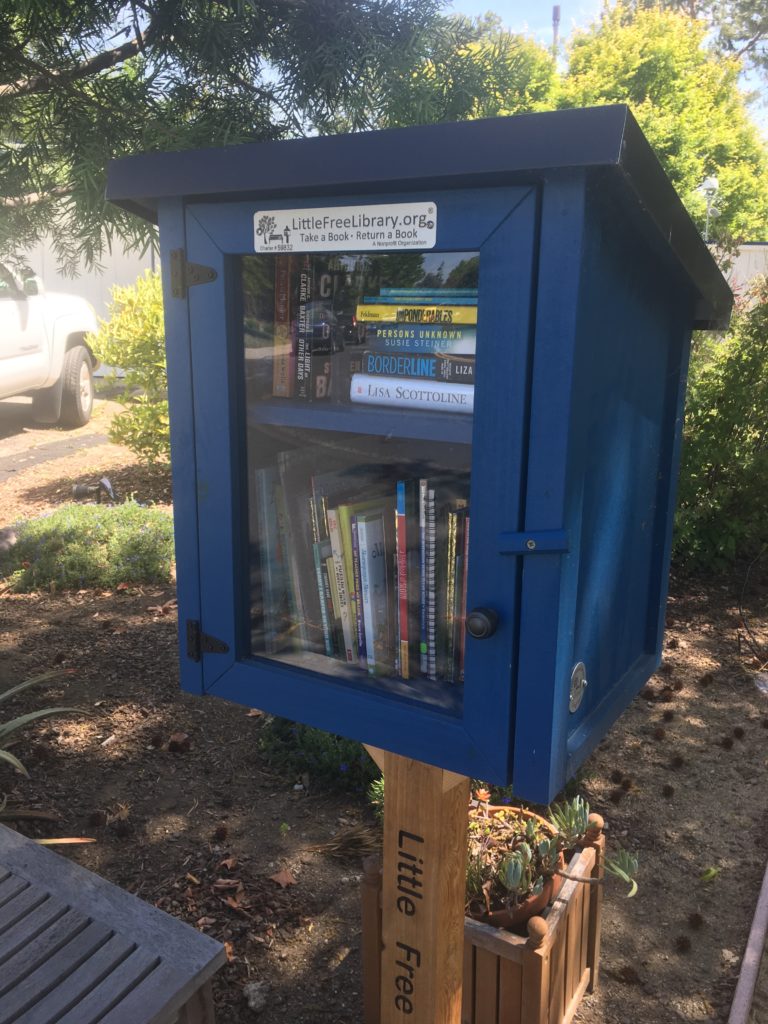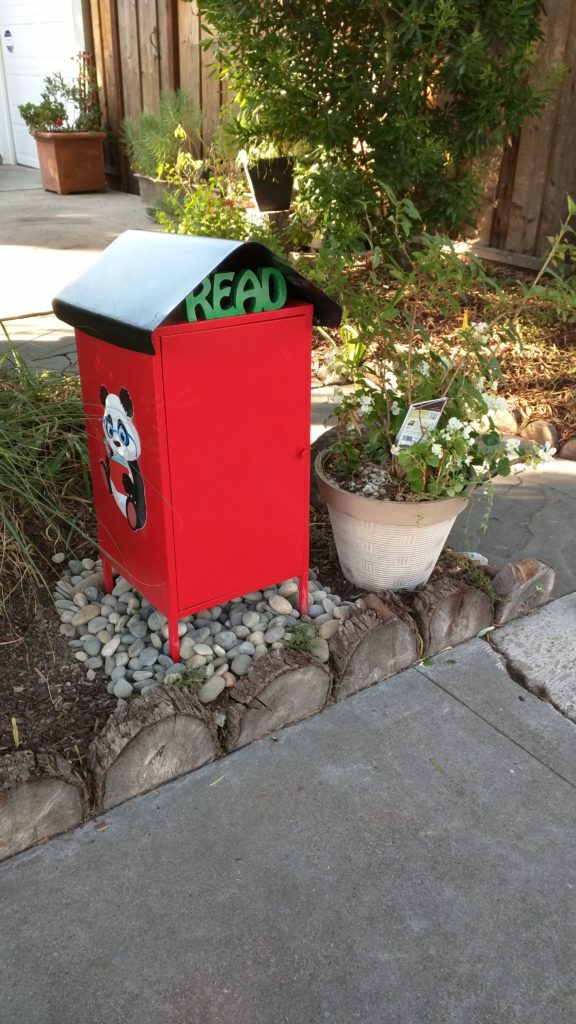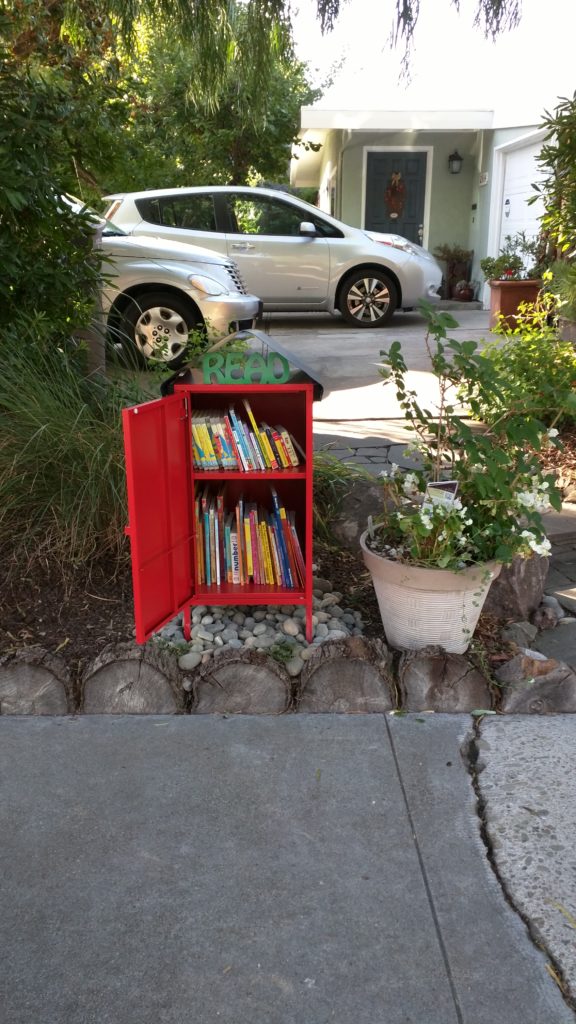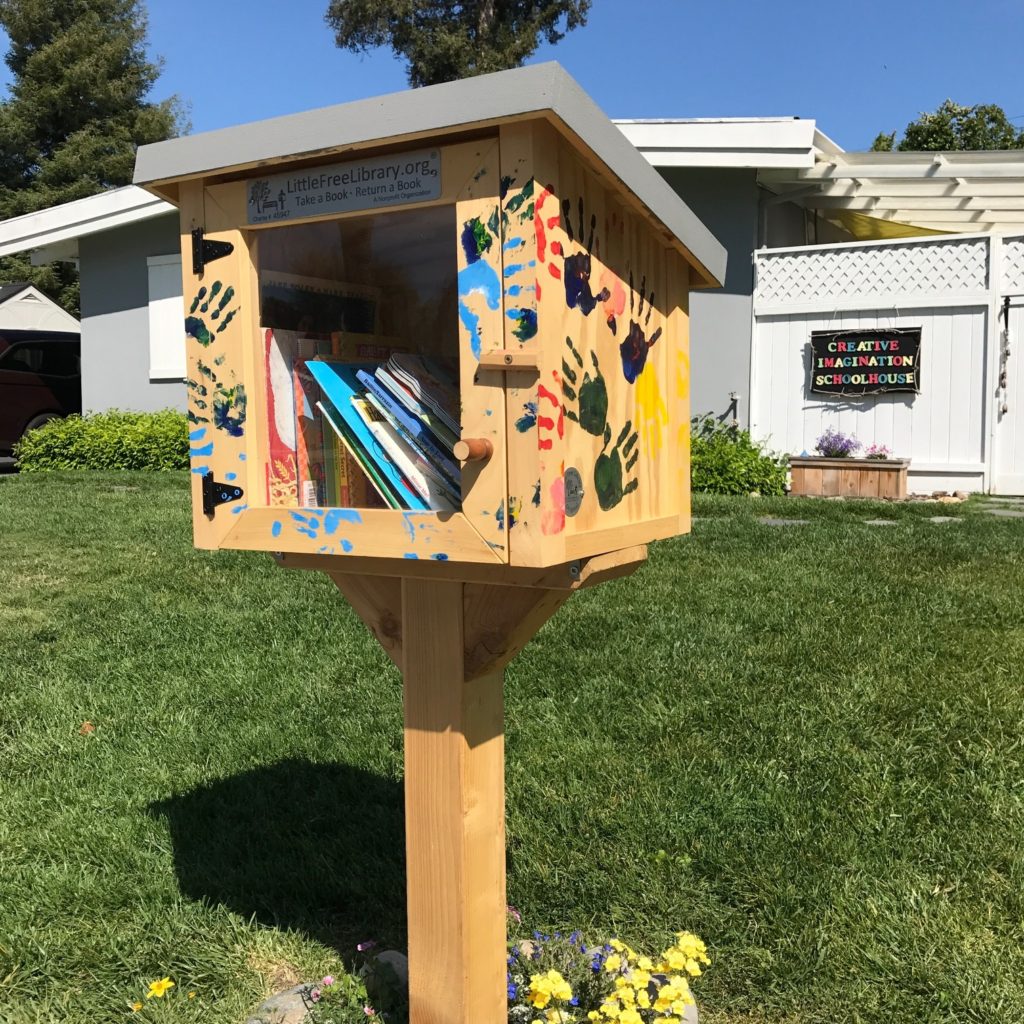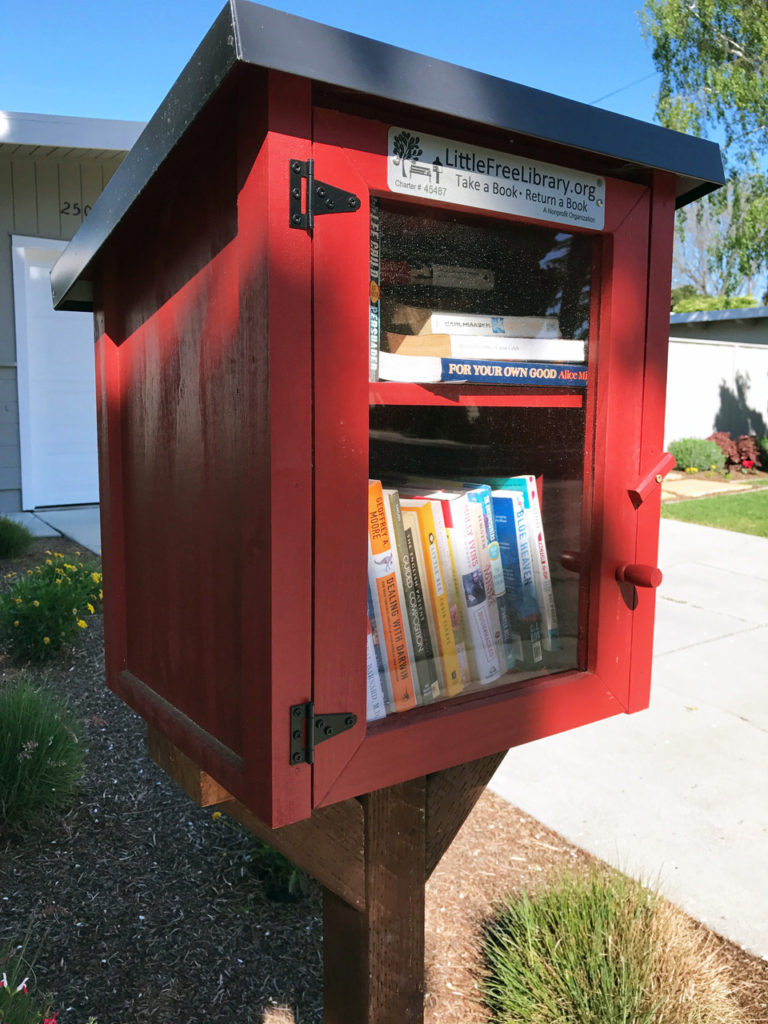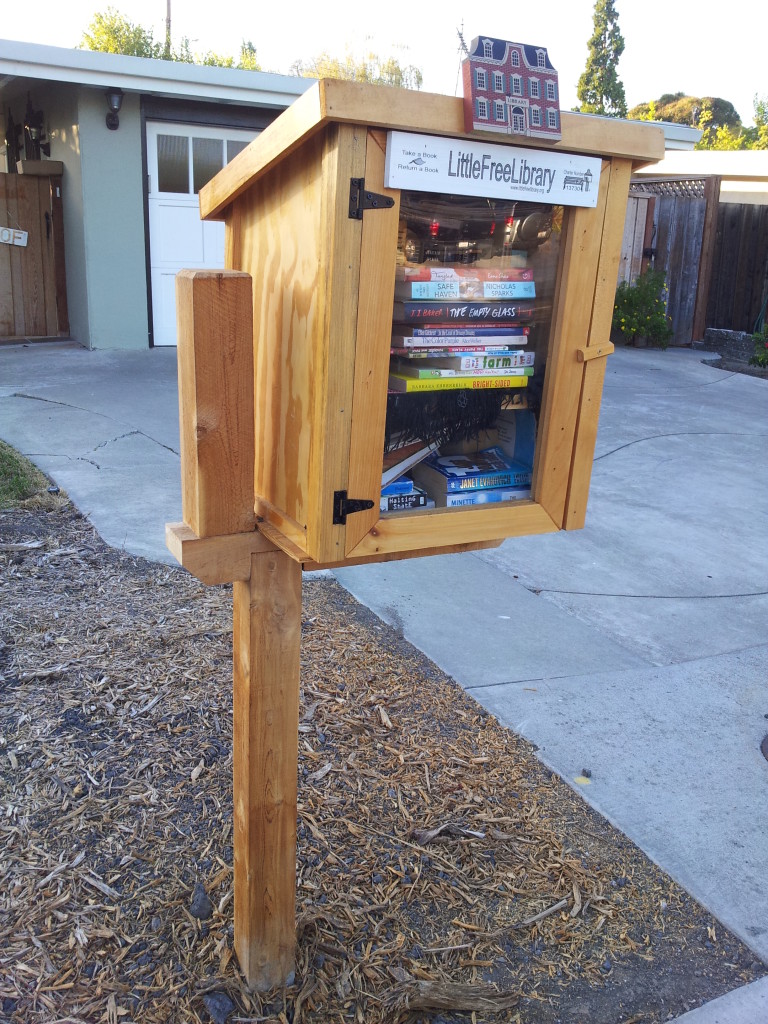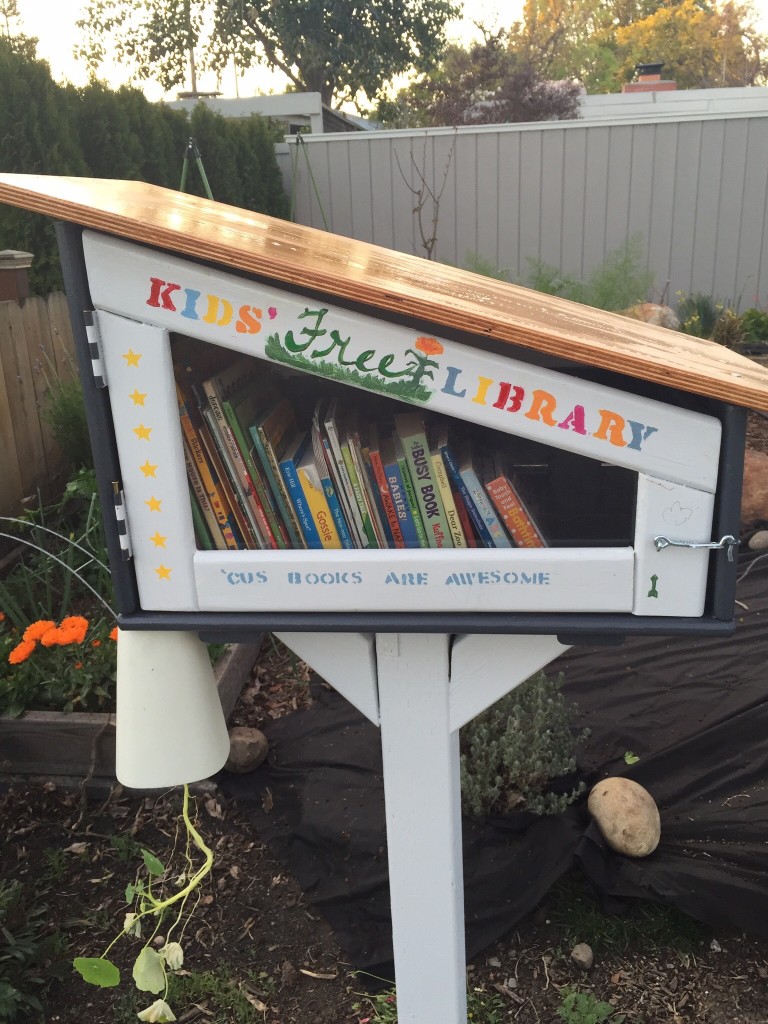 The Peifer-Brownfield family built a mid-century-modern Little Free Library
for children on Hamilton. It was their son's request for his fourth birthday.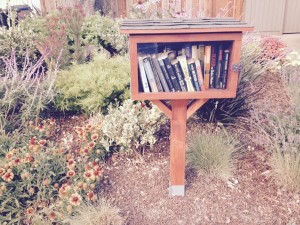 This one, on Alvin, was built by the Whitson family in summer 2015.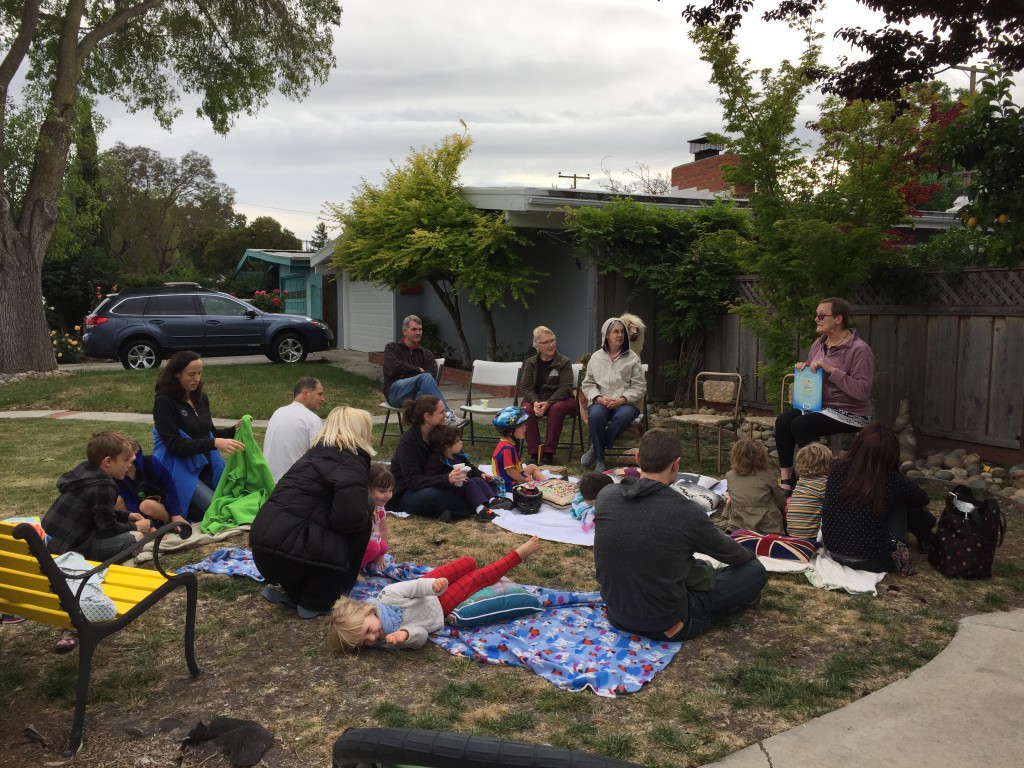 Alice's first story hour for children in 2015 attracted grandparents, too.
Even her full-size rocking llama listened attentively.