The MLNA Ice Cream Social is our biggest social event of the year.
This year it's on Sunday, August 25, in Monta Loma Park from 3:00 to 5:00.
Some of the things to do at this year's event:
Visit a MLNA welcome table first to make a nametag so your neighbors can meet you.
Visit the ice cream toppings table for add-ons to enhance your ice cream.
Ask Gizmo Gary to make you a balloon creation.
Check out our Monta Loma tee shirts and new MLN logo items.
Learn more about the city's Zero Waste Program and Recreation Department.
Visit our Community Emergency Response Team's (CERT) display and sign up.
Stop by the PTA table to learn what is new at our school.
Chat with the members of our police department.
Visit Laureen's Allergy-Friendly Gardening table and register for her raffle.
Contribute some local lore or artifacts to the Monta Loma History display and learn about Neighborhood Watch.
Enjoy some pink cotton candy after 4:00.
Look for a visit by the MV Fire Department (if they're not on a call), and a rainbow just before they leave.
Check out some items from the Bookmobile. Need a library card? Just show some resident ID.
It takes many people to make the ICS a success, so please see ways to contribute or contact eventcoordinator@montaloma.org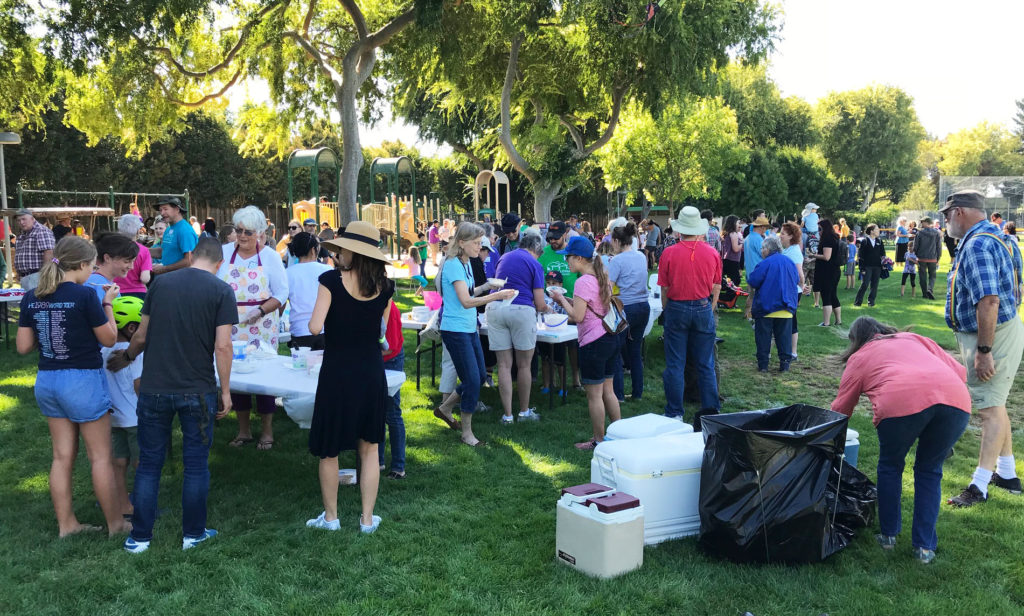 More photos of last year's Ice Cream Social are here.