Community Emergency Response Team
Introduction and Purpose
The Community Emergency Response Team (CERT) is a committee of MLNA. Its purpose is to provide assistance to the residents of the Monta Loma neighborhood during an emergency, particularly a major emergency when city emergency responders are not available. CERT holds meetings on the second Saturday of every month at our trailer at Monta Loma Elementary School.
CERT welcomes new candidates for its leadership group, especially those with skills applicable to emergency response (Registered Nurse, Doctor, ERT member, first aid training, ham radio operator). Team members are also needed. If you are interested in more information about how you can contribute to CERT, contact Tim Slattery, or another member of the CERT leadership group.
CERT published a new map of Monta Loma in 2016. Disaster-preparedness information distributed in 2018 is here.
As a member of the Association of Mountain View Neighborhood CERTs (AMVNC), a not-for-profit 501(c)(3) corporation, our CERT may accept donations.
City offers free CERT courses
Whether or not you join our neighborhood group, we encourage you to take the free CERT course offered by the City of Mountain View.
All the upcoming classes, academies, and drills are listed here.
Is your neighbor ready for an emergency?
In the event of a disaster, CERT members must concentrate on providing help to the maximum number of people in minimum time, and won't be able to promise help to any individual or group. CERT must base its actions on the specific needs of the disaster, which might give priority to actions other than helping those individuals or groups. House-bound or vulnerable residents need to plan ahead with their neighbors to help them when needed. Some places to begin are
http://www.disastersrus.org/MyDisasters/disability/disability_preparedness.htm
https://www.ready.gov/individuals-access-functional-needs
http://www.jik.com/disaster-individ.html
http://www.cdc.gov/features/emergencypreparedness/
http://www.redcross.org/images/MEDIA_CustomProductCatalog/m4240199_A4497.pdf

CERT Principles
CERT will assist the  City of Mountain View Emergency Operations Center during an emergency by gathering data on damage and conditions within the MLNA neighborhood so that the City can deploy resources most effectively.
CERT will prepare and publish plans for the actions that members are expected to take in response to various emergencies. Plans shall include functional procedures, checklists, equipment lists, and training/orientation.
CERT leadership members are graduates of the Mountain View CERT training provided by the fire department. They are first aid/CPR-trained.
CERT leadership shall make provisions for the training of team members in team duties and of residents not on the team in matters of preparedness and understanding how CERT will work during an emergency.
CERT for MLNA may be activated whenever one of the persons trained as Incident Commander (IC) believes that it is necessary. CERT may also be activated at the request of the City to respond to certain kinds of emergencies.
Incident Action Plans (IAPs) may be planned and written for a variety of emergencies that may occur. The responsibilities and actions of the various team members shall be described, and the IAP shall be used for training team members.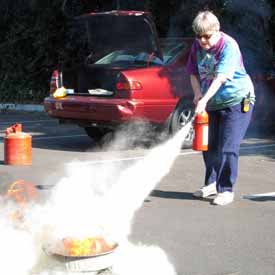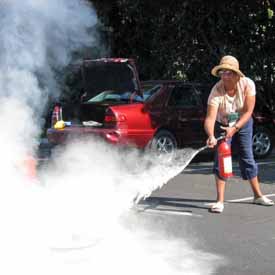 Leadership Roles
CERT leadership members prepare for and respond to a community emergency in the following roles:
Incident Commander (IC): Leads response to a particular incident.
Assistant IC: Supports, relieves the IC.
Personnel Chief: Assigns volunteers to function teams.
Communications Chief: Directs radio and telephone communications.
Care and Shelter Chief: Sets up and operates shelters.
First Aid Chief: Directs a central first aid station.
Damage Assessment (DA) Chief: Gathers information and reports on property damage in the neighborhood.
Search and Rescue (SR) Chief: Directs systematic search and rescue for homes in the neighborhood.
Safety and Security Chief: Gathers and communicates home safety and security information.
Logistics Chief: Maintains the equipment trailer, issues supplies and equipment to teams.
Monta Loma CERT Leadership Group
The CERT Leadership Group by roles and specialties includes:
| | |
| --- | --- |
| Care and Shelter | Volunteer needed |
| Communications | Tim Slattery |
| Damage Assessment      | John Thomas |
| Search & Rescue | Sam Custer |
| First Aid | Mary Lou Eastwood |
| Leadership | Tim Slattery |
| Logistics | John Thomas |
| Personnel | Andrea Thomas |
| Safety and Security | Volunteer needed |